15/01/2020
Climate Now: 2019 was warmest year on record in Europe
The latest information from the Copernicus Climate Change Service shows temperatures were over 1.2 degrees Centigrade above the 1981-2010 average in 2019.The summer heatwave saw national temperature records being broken across western Europe; we saw 38.7 degrees in the UK, 42.6 degrees in Germany, and 46 degrees in southern France, plus new temperature records also in Luxembourg, Belgium and the Netherlands.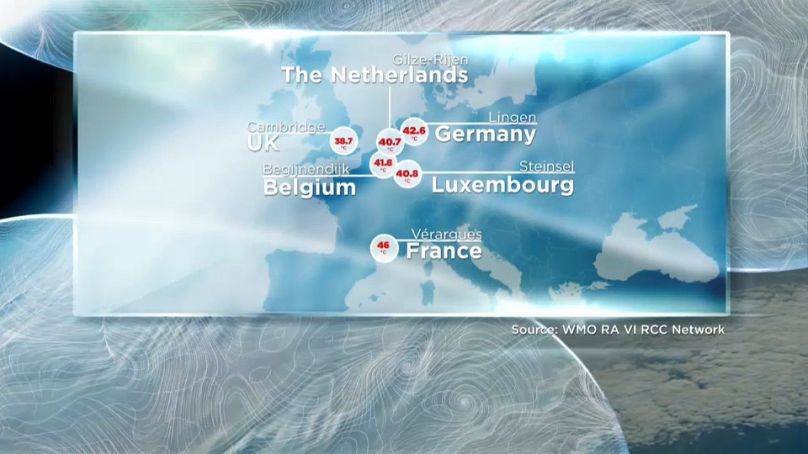 For the rest of the world, it was the second warmest year on average, and all of the zones in red on the Temperature Anomaly map experienced warmer than average temperatures in 2019. It was much warmer than average in Alaska and the Arctic, a key climate change trend.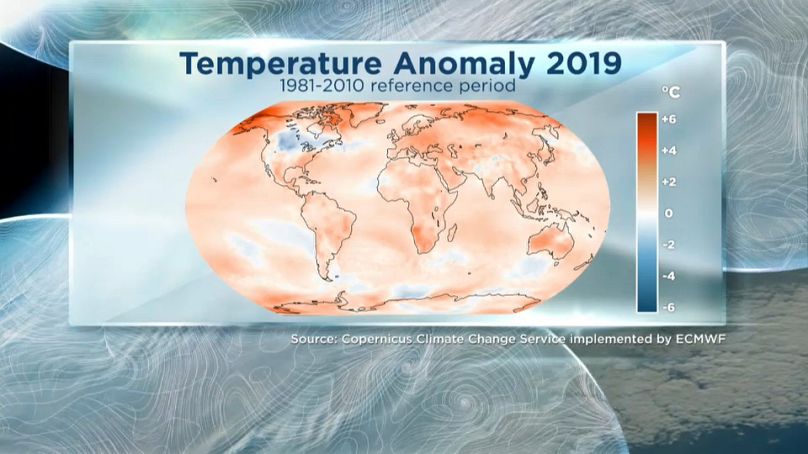 Only in parts of Canada was it was cooler than average.